Tetsu-Ji Mokko-Gata Nikubori Tsuba
Reference Number

TU-10029

Title

[ Water Wheels ]

Time

The Momoyama period (1573 - 1603) or Early Edo period

Inscription

" Nobuie "

L x W x H

6.9 x 6.3 x 0.4 cm

Nakago Hole

2.4 x 0.7 cm

Weight

84 g

Material

Tetsu (iron)

Box

Wooden Box

Certificate

No Certificate

Description

There is an inscription " Nobuie " on this tsuba.
Water wheels (=Suisha) and honeycomb pattern are expressed in carving.

Price

Sold, Thank you.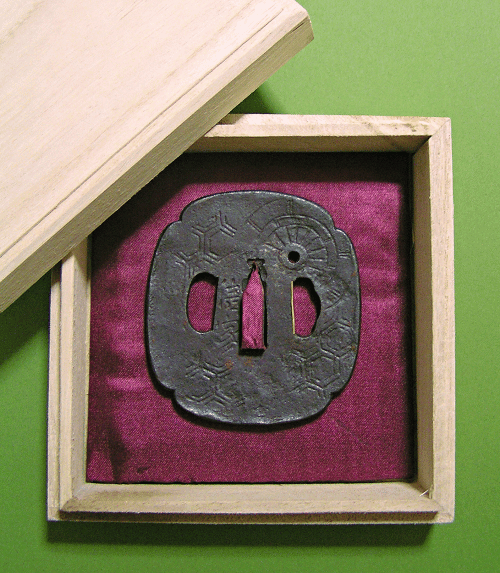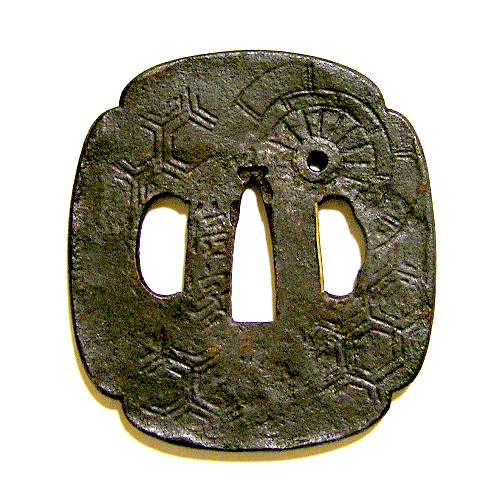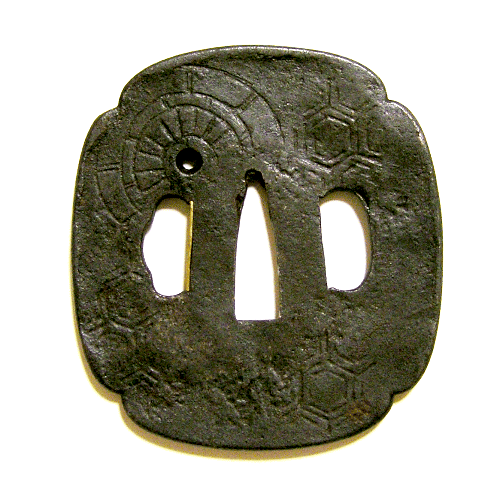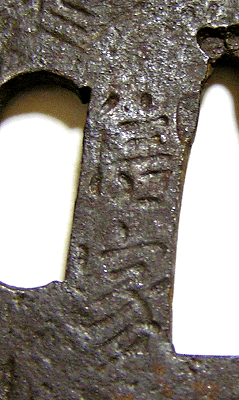 Inscription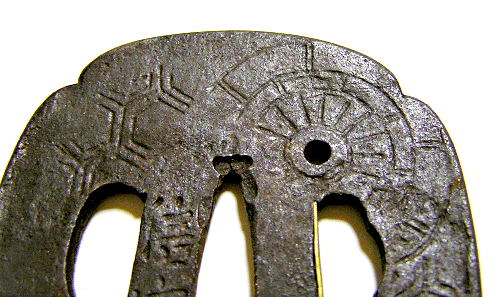 Features

This tsuba is made of iron.
Its shape is like Japanese quince.
Water wheels and a hexagonal pattern are expressed by chisel.