Tetsu-Ji Maru-Gata Sukashi Tsuba
Reference Number

TU-10140

Title

[ Wheel Sukashi ] Tosho-Tsuba, Openwork

Time

The Edo period (1603 - 1868)

Inscription

No Inscription

L x W x H

7.5 x 7.4 x 0.4 cm

Nakago Hole

2.8 x 0.7 cm

Weight

97 g

Material

Tetsu (iron)

Box

Wooden Box

Certificate

No Certificate

Description

This tsuba must be categorized as Tosho-Tsuba. Tosho-Tsuba means sword guard made by swordsmith, not by tsuba craftsman.
We estimate this tsub was made at the early part of the Edo period or much ealier time from the atmosphere.
It is slightly rusty.
The color of the iron plate is very tasteful as it is forged and tempered very well.

Price

Sold, Thank you.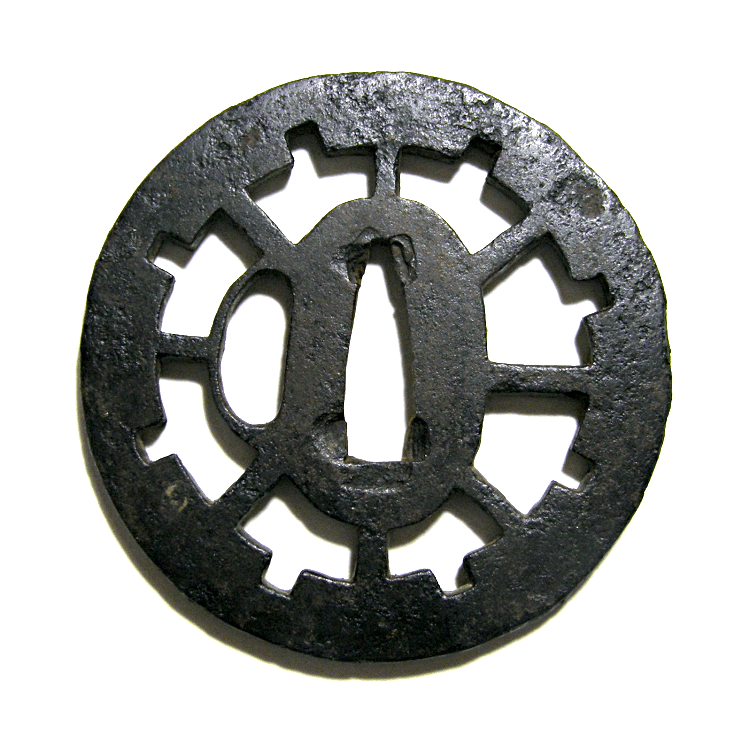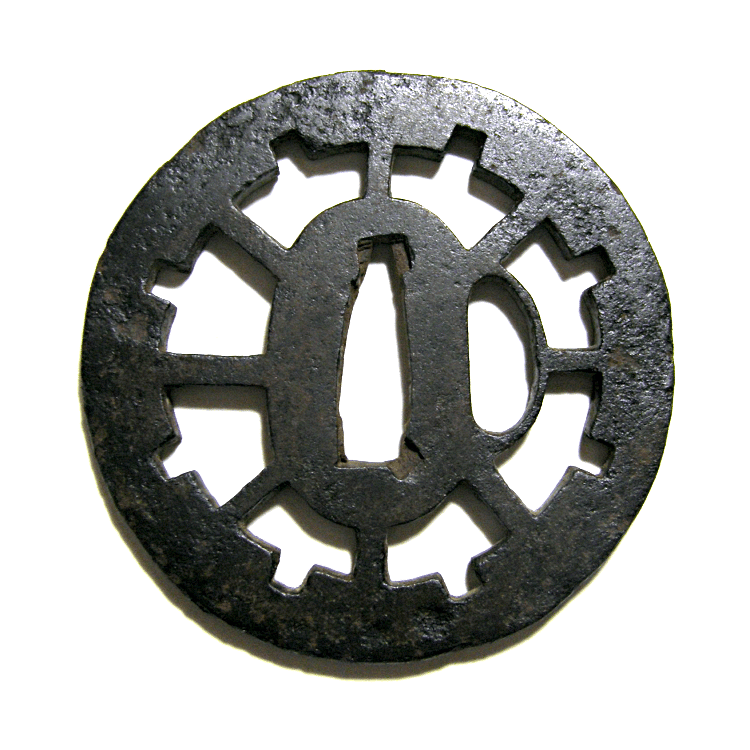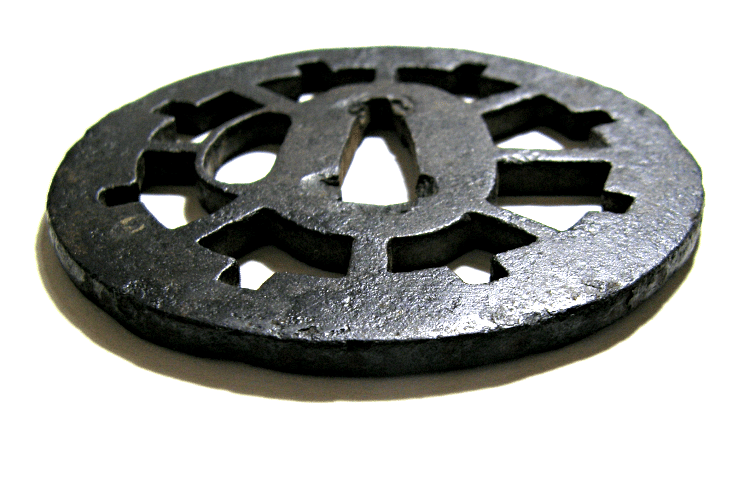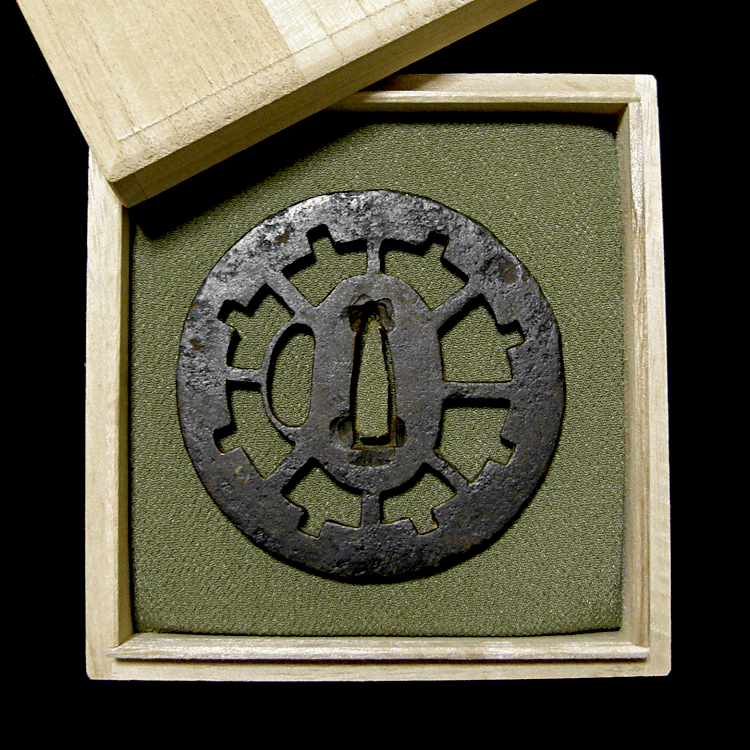 Features

This tsuba is made of iron.
Its shape is round.
It is openworked (Sukashi) like a wheel of ox wagon. Ox wagon was used for high-ranking dignitaries during the Heian period (794 - 1192).