Dragon Menuki
Reference Number

FK-10312

Title

[ Dragons ] Gold Inlay

Time

During the Edo period (1603 - 1868)

Inscription

No Inscription

L x W x H

(1) 1.7 x 4.3 cm, 5 g
(2) 1.7 x 4.1 cm, 6 g

Material

Shakudo (alloy of copper and gold)

Box

Wooden Box

Certificate

No Certificate

Description

A pair of Japanese authentic Menuki made of Shakudo.
The motifs are dragons.
These are expressed in the Katachibori carving method, and the Iroe inlay with gold.
This Menuki set looks very nice !

Price

Sold, Thank you.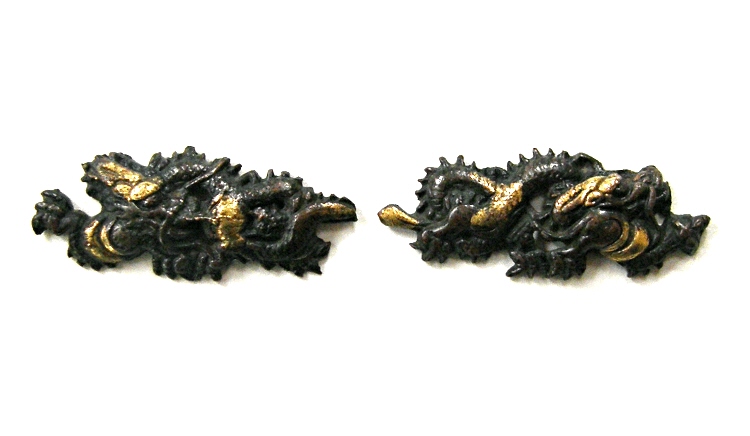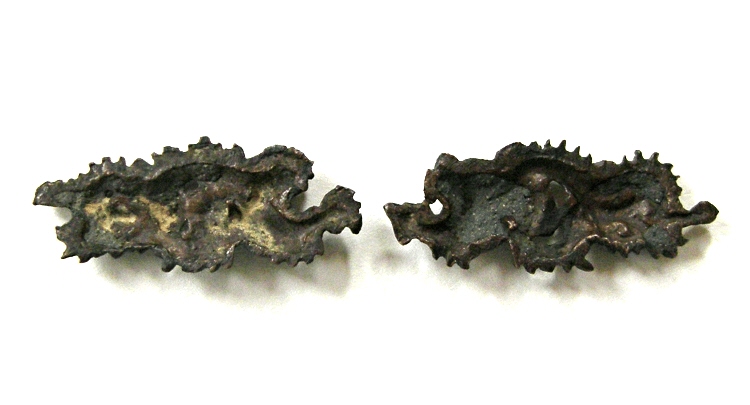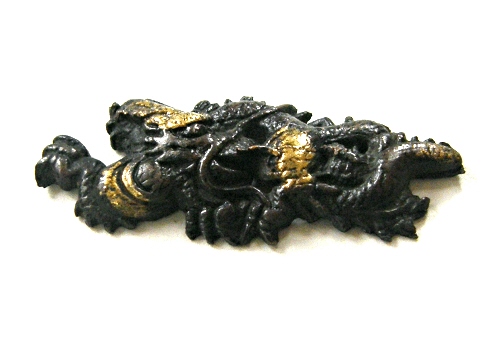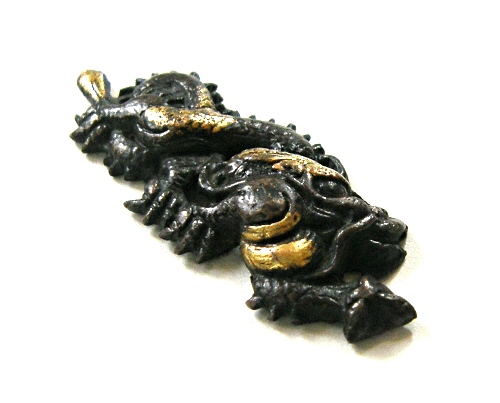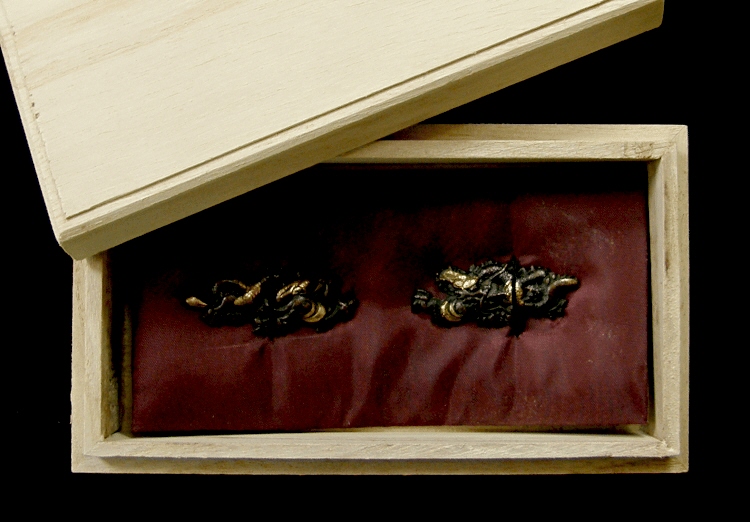 Features

This Menuki set is made of Shakudo (red copper, alloy of copper and gold).
The Menuki are outlined in the Katachibori.
These are Iroe inlaid with gold.