Tetsu Tsuchime-ji Tatemaru-gata Ko-sukashi Tsuba
Reference Number

TU-10964

Title

[ Geometrical Pattern ] Small Openwork

Time

The Edo period (1603 - 1868)

Inscription

No Inscription

L x W x H

7.1 x 6.8 x 0.5 cm

Nakago Hole

2.8 x 0.8 cm

Weight

108 g

Material

Tetsu (iron)

Box

No Box

Certificate

No Certificate

Description

This sword guard must be categorized as "Tosho-Tsuba".
Tosho-Tsuba are always simple, therefore, tasteful.
This tsuba is slightly rusty.
Although, the color is nice as it is forged well.
Powerful Tsuba !

Price

Sold, Thank you.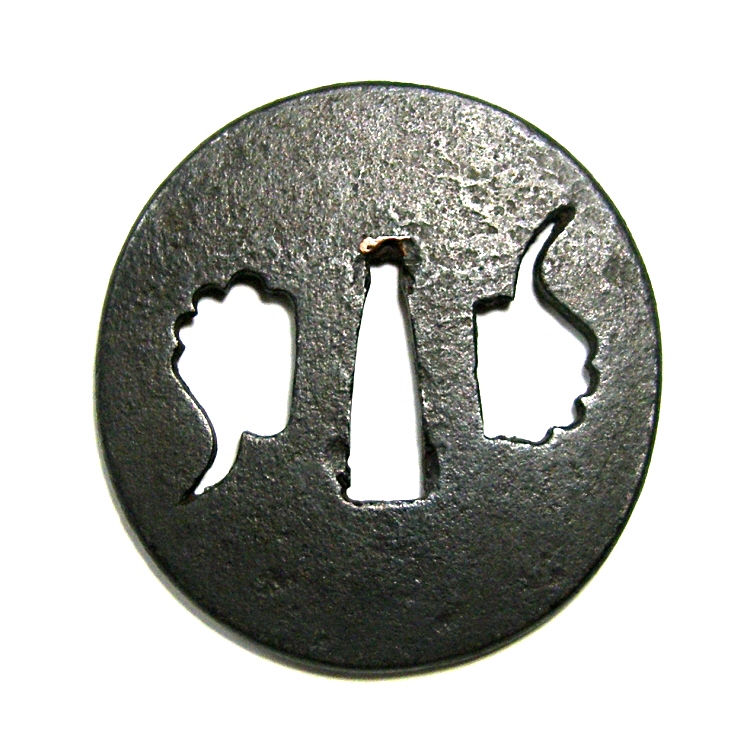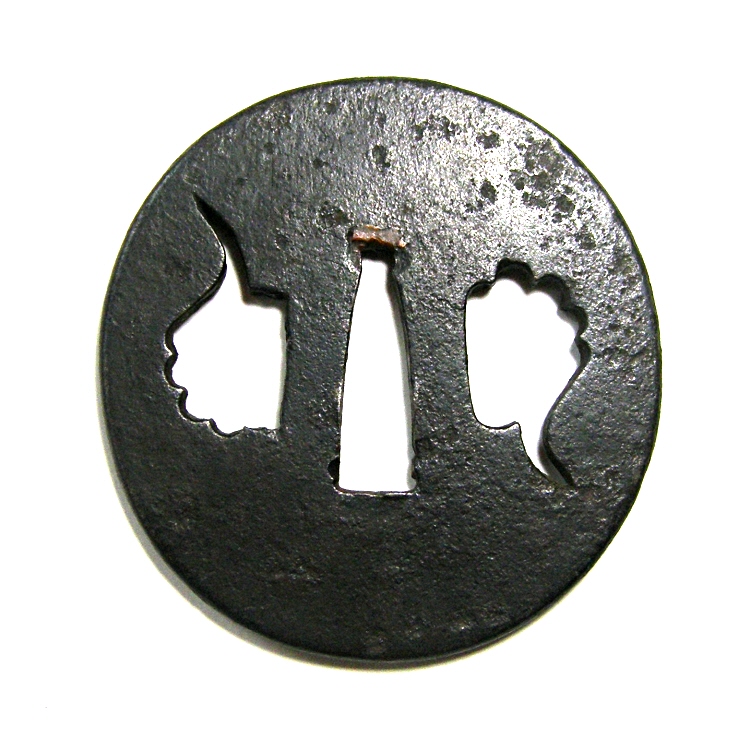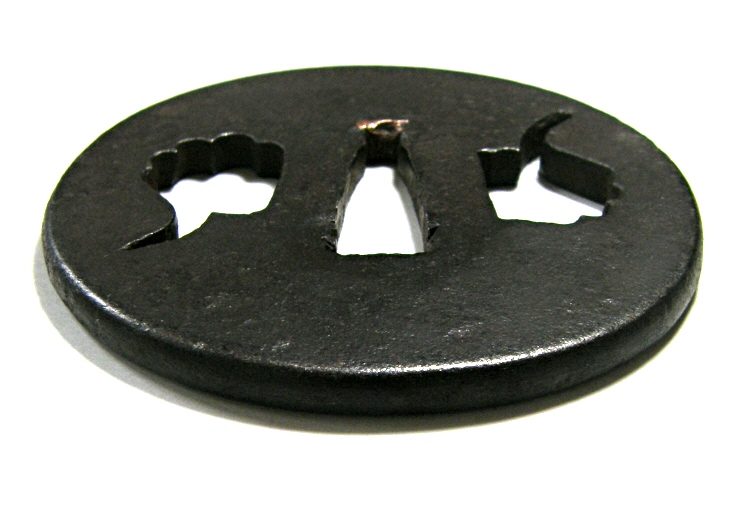 Features

This tsuba is made from wrought iron plate.
The surfaces are processed in hammer finish.
Its shape is oval.
Geometrical pattern is expressed in small openwork.