Shakudo-Ji Tatemarugata Zogan Fukurin Tsuba
Reference Number

TU-10988

Title

[ Sakura Flowers ]

Time

The Edo period (1603 - 1868)

Inscription

No Inscription

L x W x H

7.1 x 6.1 x 0.6 cm

Nakago Hole

2.7 x 0.7 cm

Weight

120 g

Material

Shakudo (Alloy of Copper and Gold)

Box

No Box

Certificate

No Certificate

Description

Its circumference is covered with silver metal plate (Fukurin).
(The covering was done at the same time as the tsuba was made.)
Sakura (Japanese Cherry) flowers are expressed in carving and the Zogan inlay method with silver.
Some parts of the inlay are peeled off.
The under side is a little waste.
Although, the tsuba looks tasteful.

Price

Sold, Thank you.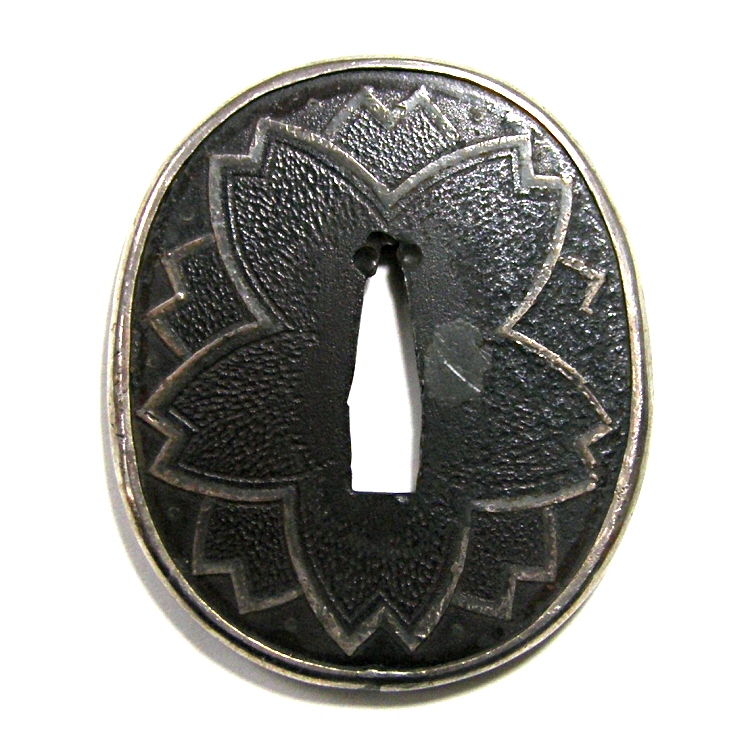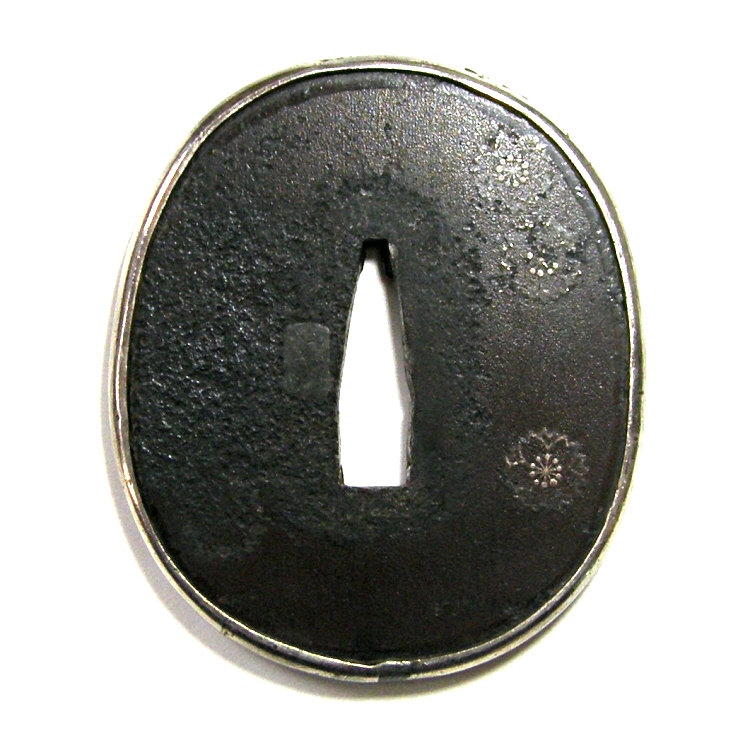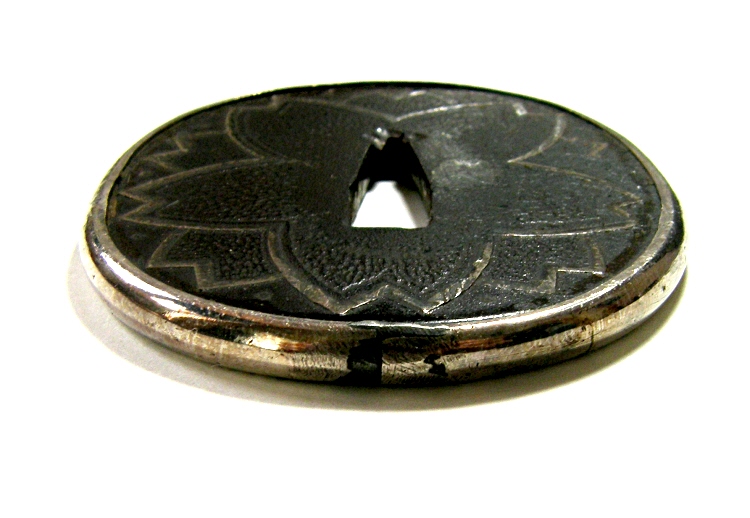 Features

It is made from Shakudo (Alloy of copper and gold).
Its shape is oval.
Sakura flowers are expressed by chisel.
Sakura flowers are also expressed in inlay.
The rim part is covered with silver plate.