Tetsu-Ji Namako-Sukashi Zogan Tsuba
Reference Number

TU-10990

Title

[ Arabesque ]

Time

The Edo period (1603 - 1868)

Inscription

No Inscription

L x W x H

8.2 x 7.7 x 0.5 cm

Nakago Hole

2.7 x 0.6 cm

Weight

124 g

Material

Tetsu (iron)

Box

No Box

Certificate

No Certificate

Description

This is well-used sword guard.
This kind of shape of the sword guard is called "Namako-Sukashu" that means openworked tsuba like sea cucumber.
It is slightly rusty, however, the color of this tsuba is nice as it is made from well forged iron.
Arabesque (Karakusa) pattern is expressed on both sides in the brass inlay method (Shinchu Zogan).
The inlay method of this tsuba is very similar to that of the Heianjo style tsuba.
Some parts of the brass inlay are peeled off.
We estimate this tsuba was made at the early part of the Edo period.

Price

Sold, Thank you.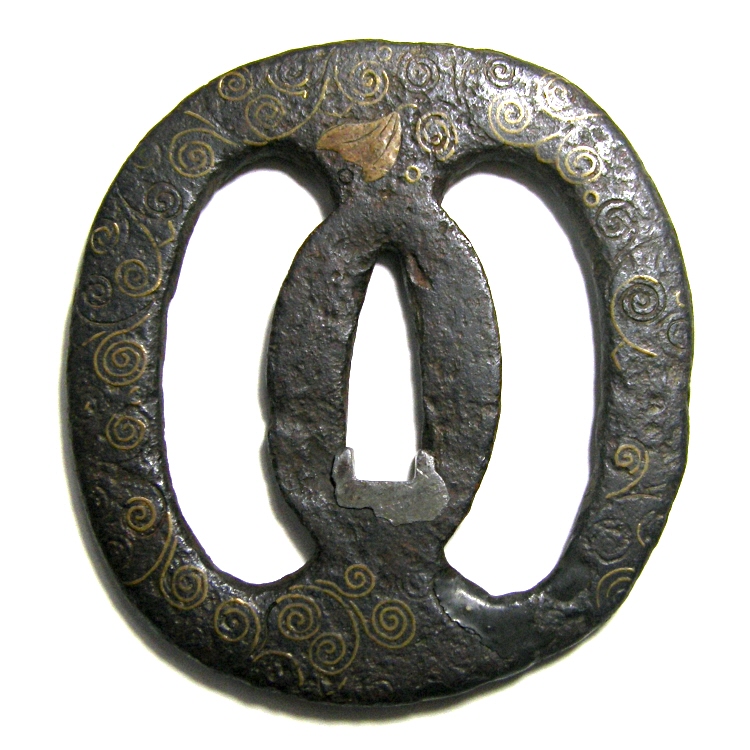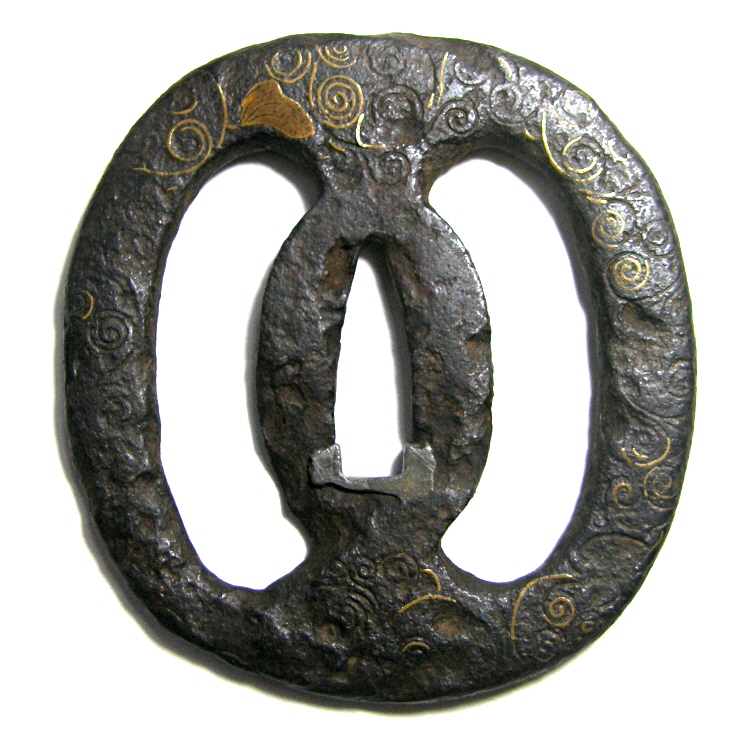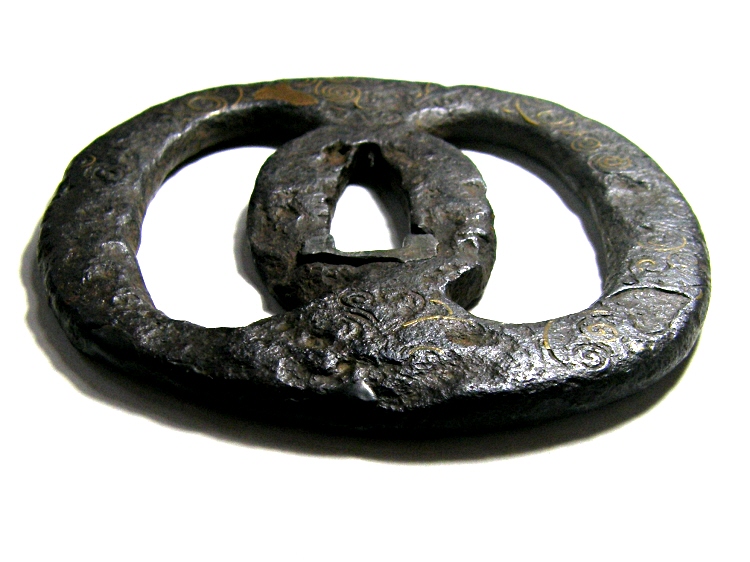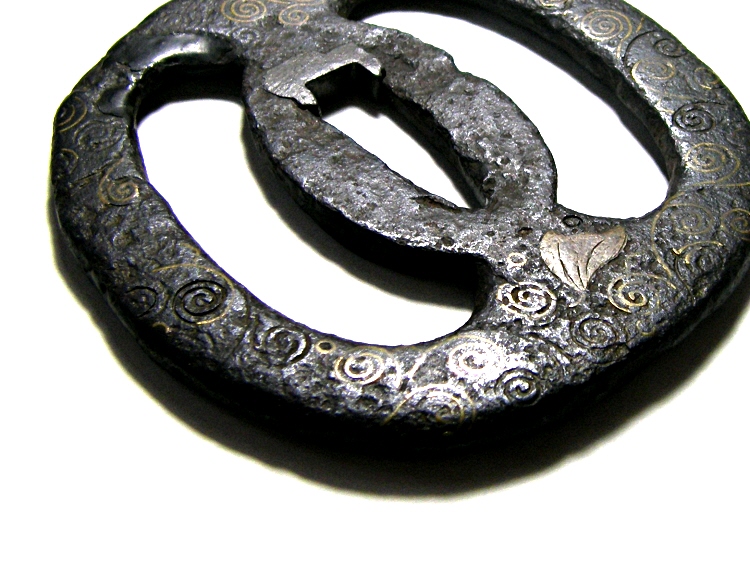 Features

This tsuba is made from wrought iron plate.
It is inlaid with brass.